NetGoTV App IPTV Service is provided with NetGo app. This article will explain how you can utilize the most useful feature of NetGo app, Quick Navigation with Live TV. After reading this article you'll be able to Fast Navigate between channels and also learn how to use the Hop Up Menu.
First open the NetGo app and from the Main Menu select "Live TV".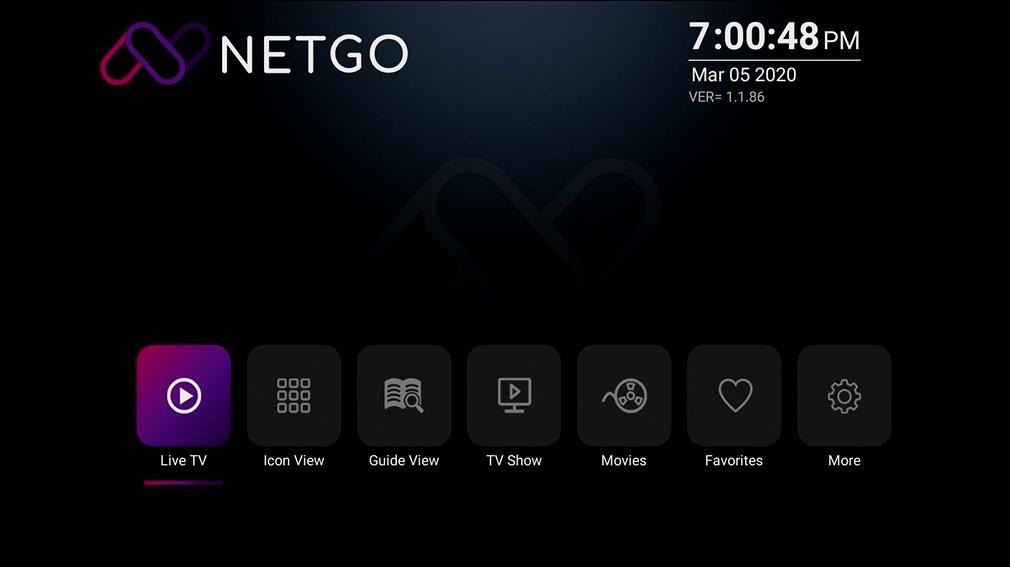 Once the Live TV is open you will see a TV Channel playing usually it will play the last channel you were watching for more than 5 mins. Now press on the "OK" button from your remote.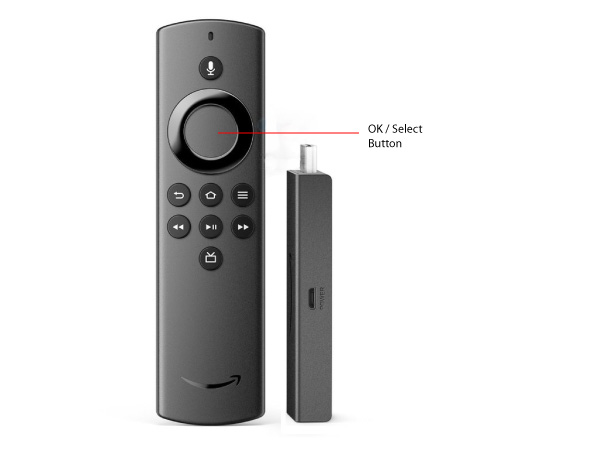 An on-screen navigation menu will appear on the screen from that you can Scroll between categories and channels and select them to watch.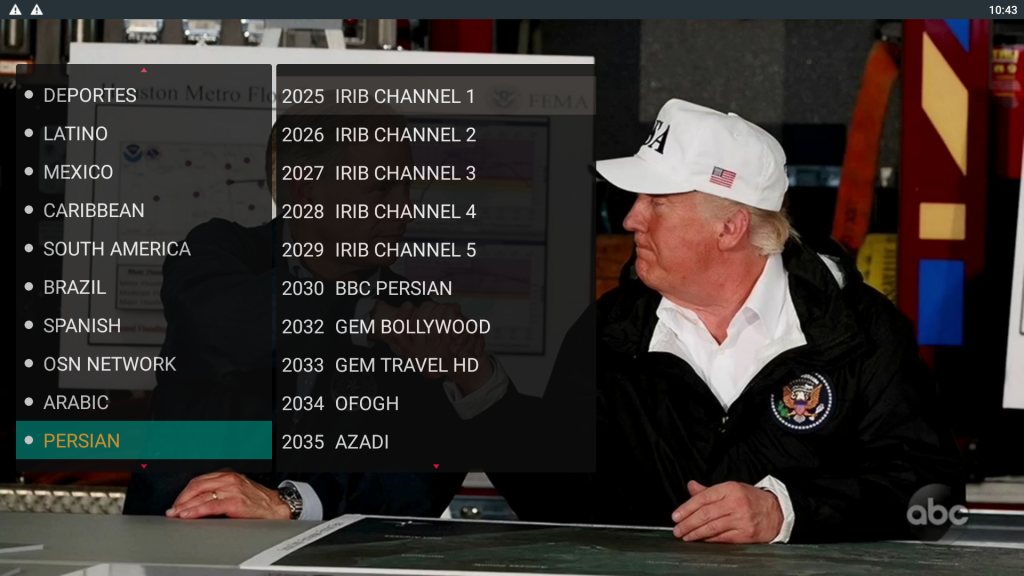 There is another way to bring this menu.
If you press the "Right" Button from remote the preference tab will hop up. This menu also pops up when you return to Live TV or go into a channel once in a while. Pressing the Right Button brings it up anytime you need.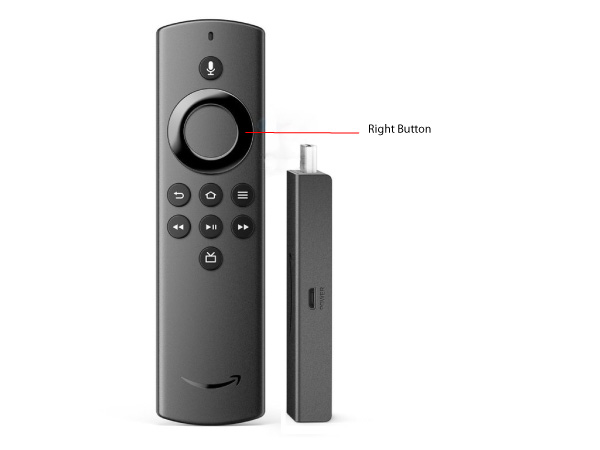 The Menu consists Preference about a certain channel that you are on at the moment. There will be 4 buttons to look at: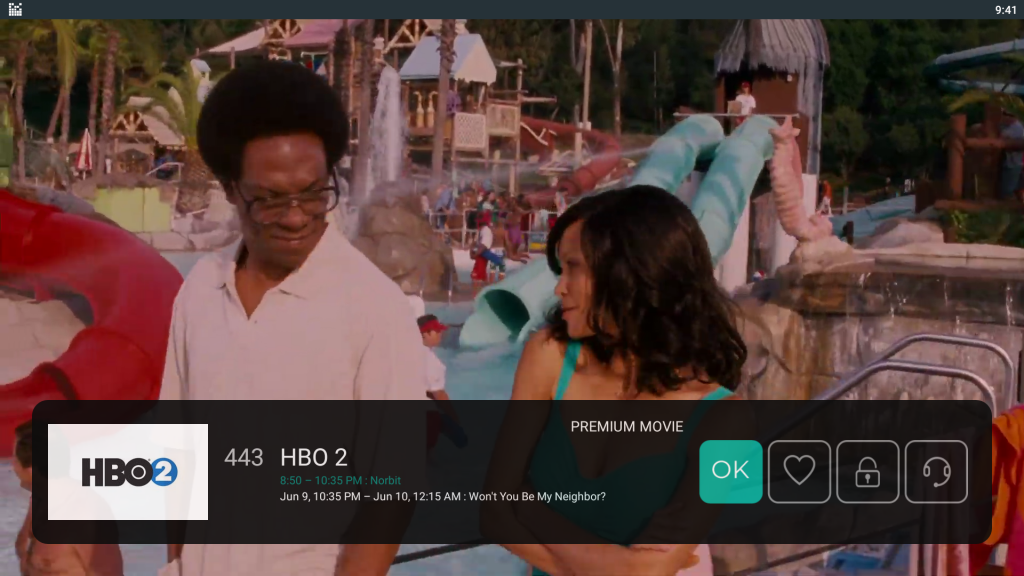 If you press the OK button it will bring up the Channel Navigation Menu. You can also look at the Mini EPG for what show is playing and what's next.
You can also change to Previous and Next channels with UP & Down button from Remote.
You can Select current channel as Favorite by selecting the Heart Icon and press it.