You may remain up to date on program schedules from thousands of Live TV stations by using the NetGo app. After reading this article, you will be able to determine what program is on TV and when it will broadcast in the next 24 hours.
Watch this short video to learn more about how the Guide View works:
To begin, go to the Guide View from the NetGo app's main menu.
The program schedules will appear on the right when it has been loaded. (The guide may take 30-60 seconds to load.)
To browse via the Guide View, utilize your Remote navigation Buttons to change the information channels.
The Cyan Pointer and the Bar display how long a show has been running and how much time is remaining. You may start playing any channel by selecting it from this window.
When watching a channel, Simply use your remote's "Right" navigation button. The Preferences Tab will be shown. The Current Program name and the Next Program name are shown with time, as seen in the image below.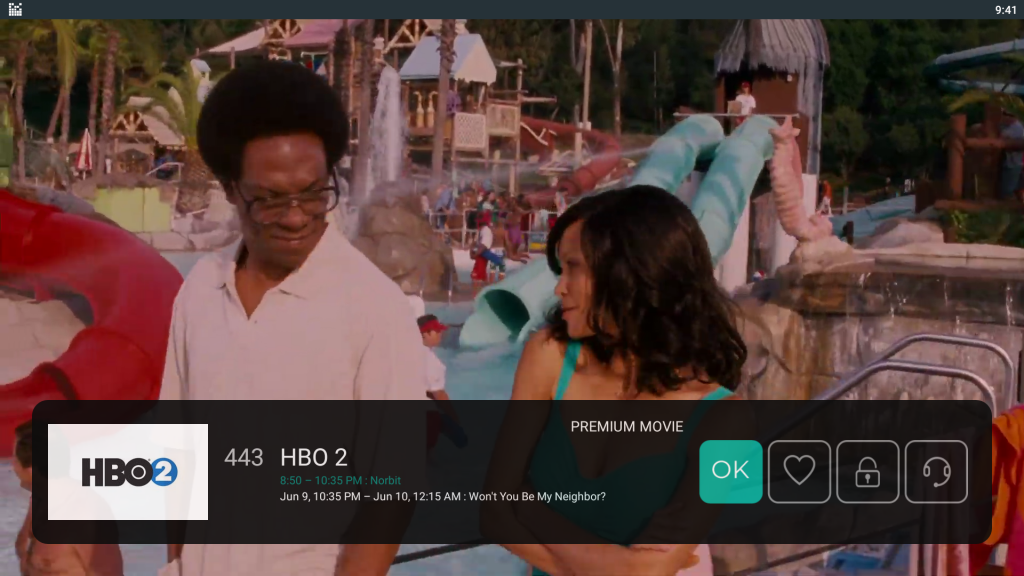 Also read "How to get a Free IPTV Trial from FalconTV?